The Woo Custom Stock Status plugin is used to display the custom stock status message in shop page, product page, cart page, checkout page, in order email and custom pages or posts using short code,
The default stock messages, the stock status messages can be modified in global settings or it can be added for individual product level for single products types, also can be added for each variations of variable products types, with different colors.
The custom stock messages are used to display the relevant status message to customers when visiting shop pages.
You can change the following default stock status messages with different colors and font size.
In stock
Only %s left in stock
(can be backordered)
%s in stock
Available on backorder
Out of stock
ADDITIONAL FEATURE
Added Backorder status in Order confirmation
Compatible with woocommerce-product-bundles plugin
Compatible with "WPC Composite Products for WooCommerce"
Option to edit stock status messages in bulk
Shortcode to show the custom stock status in different pages or widgets
Stock status for category level
Bulk edit status for variables type products
Compatible with WPML
The short code feature is used to display the custom stock status of specific product in different pages, posts or widgets.
You need to place this short code [woo_custom_stock_status product_id="PRODUCT_ID"], replace the PRODUCT_ID with actual product id, you can copy from products list at backend.In following images you can see the example of the short code output in page and widget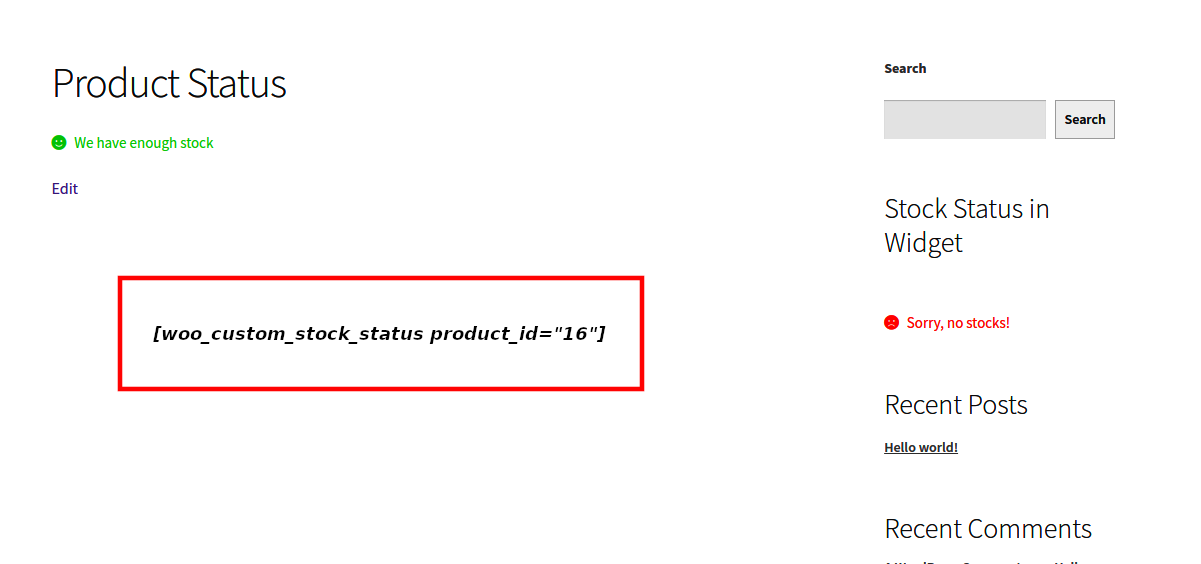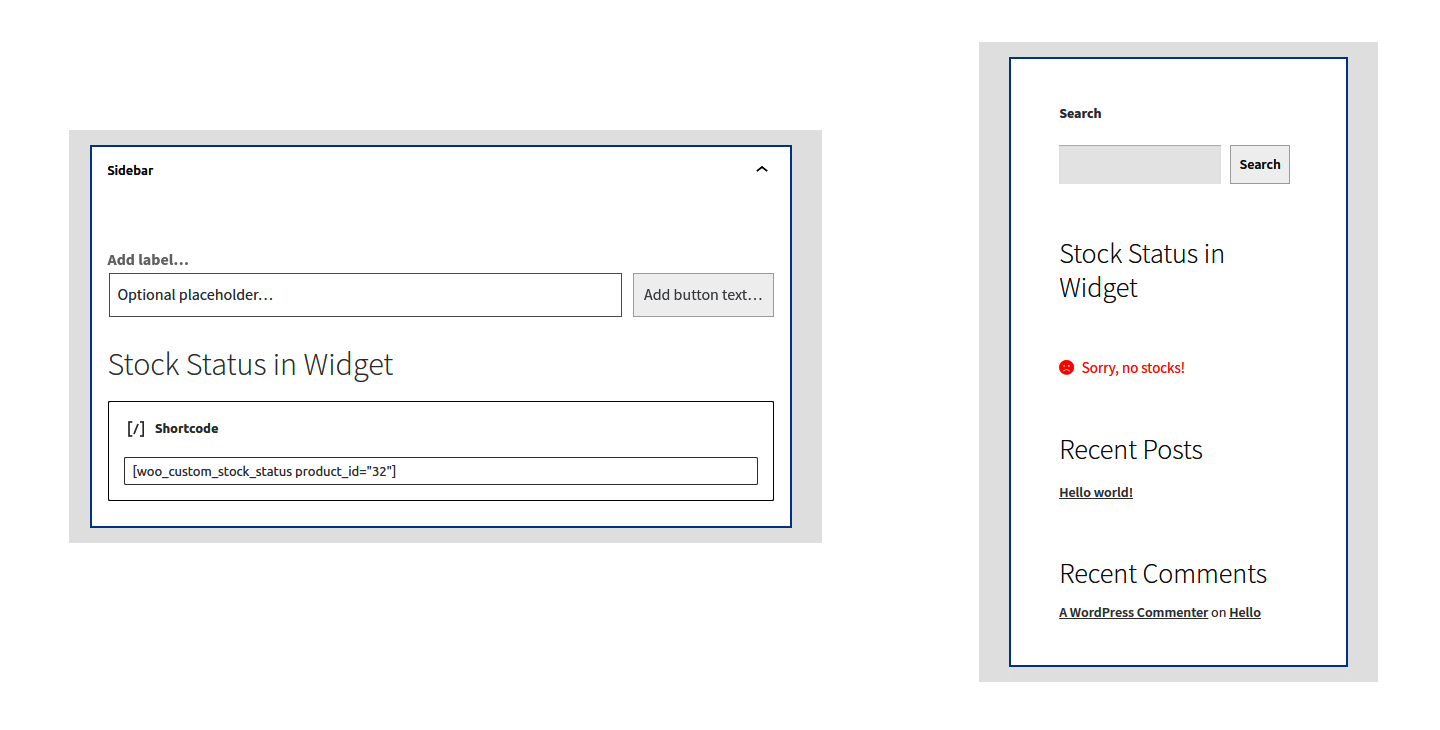 The custom stock status message can be included in order email, this feature can be enabled or disabled in settings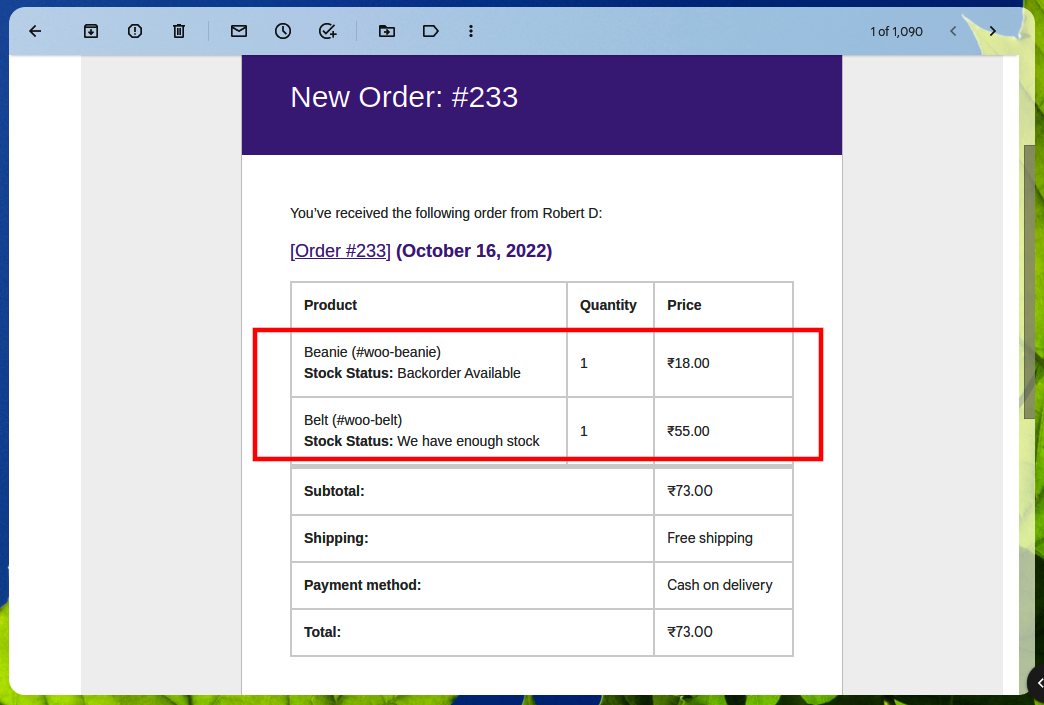 The following screenshots depicts the display of the stock status message in checkout, cart pages, single product page and shop page respectively.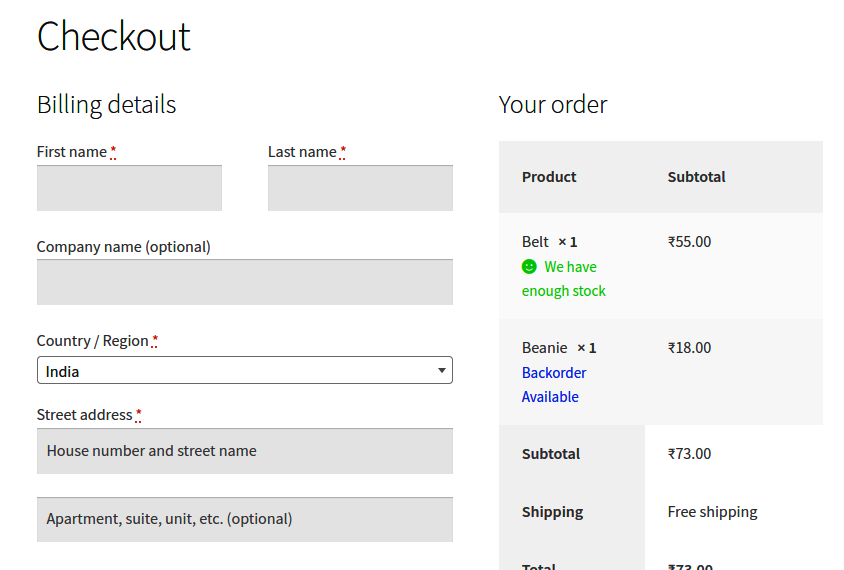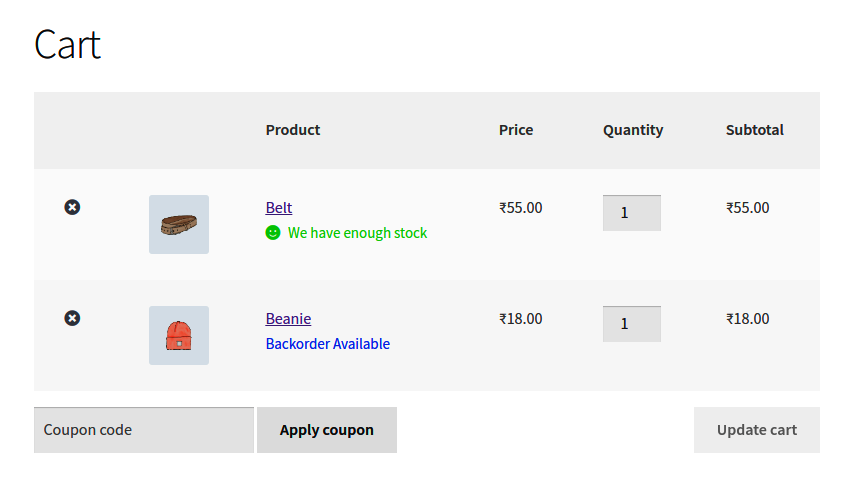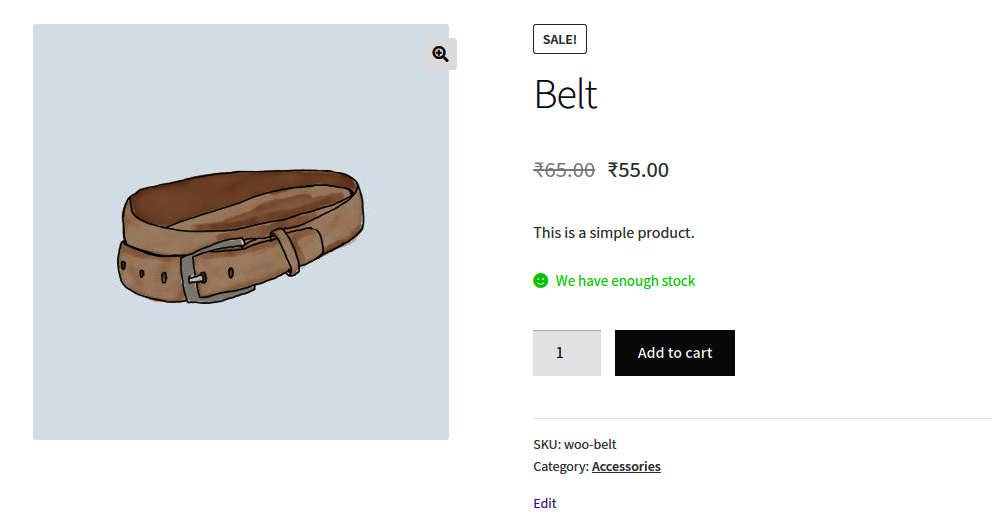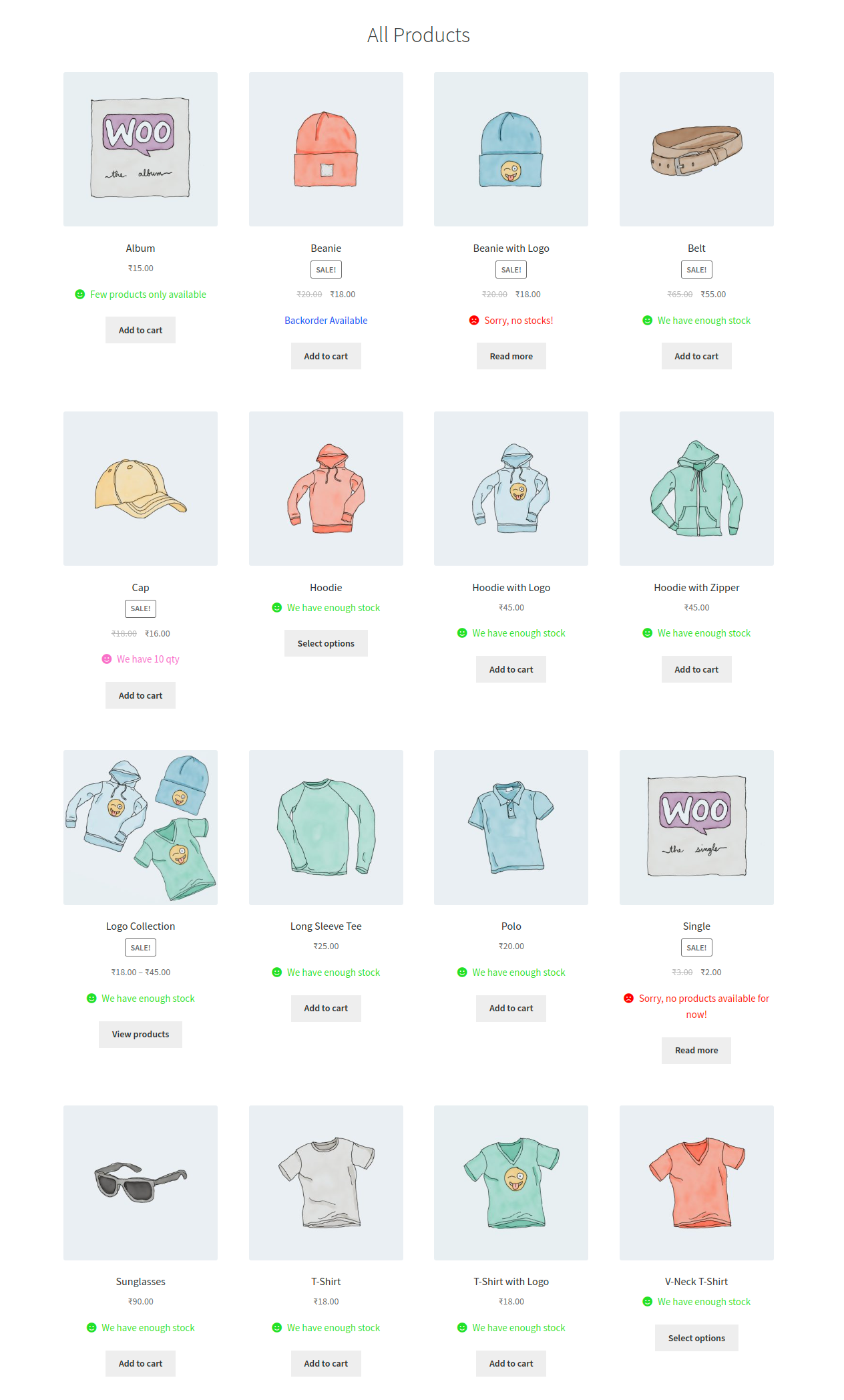 The custom stock status message can be modified for individual products, it will override the global settings custom messages. This feature is available for Simple, Variable and Composite product types.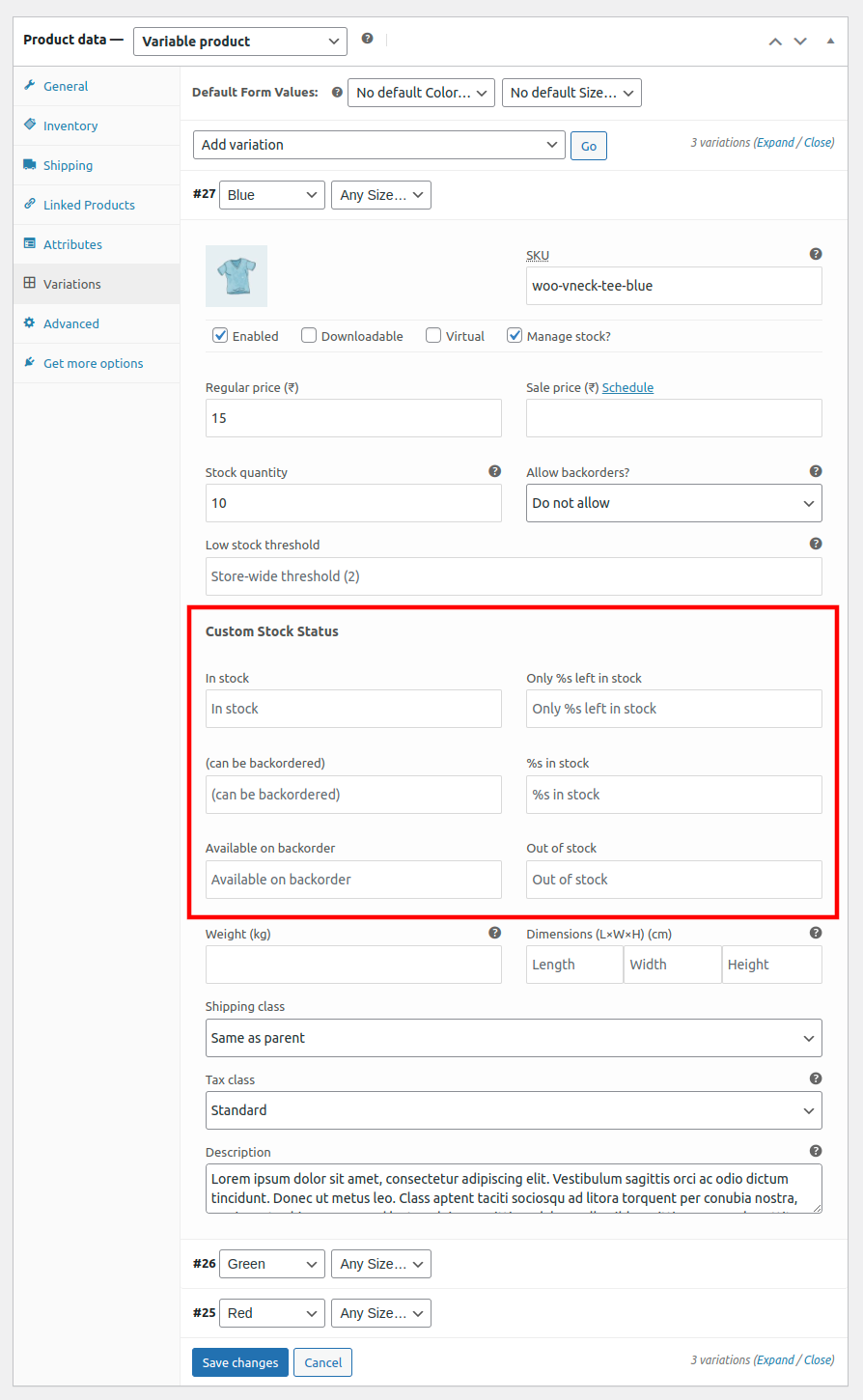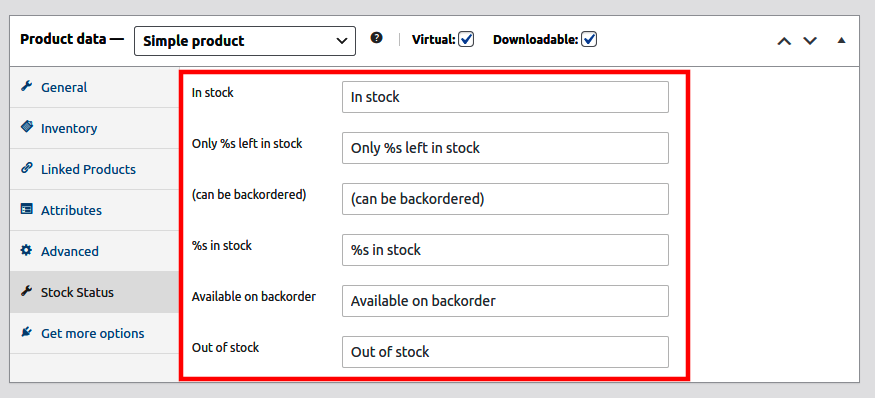 This is bulk option to edit all the stock messages in single page, this is similar to editing the message in single product pages. instead of opening each product edit page, you can edit messages in this page. This will also override the global settings custom messages.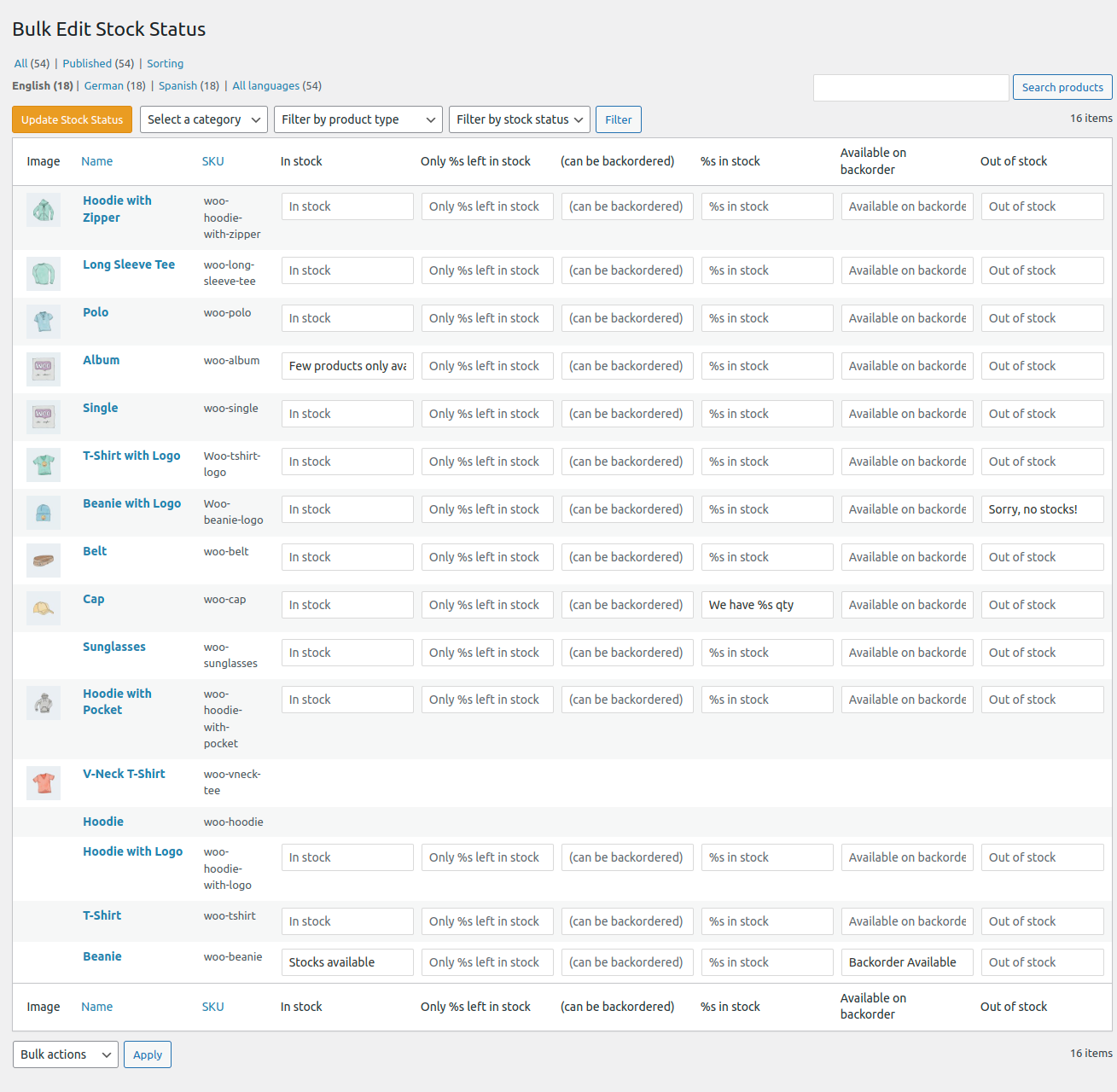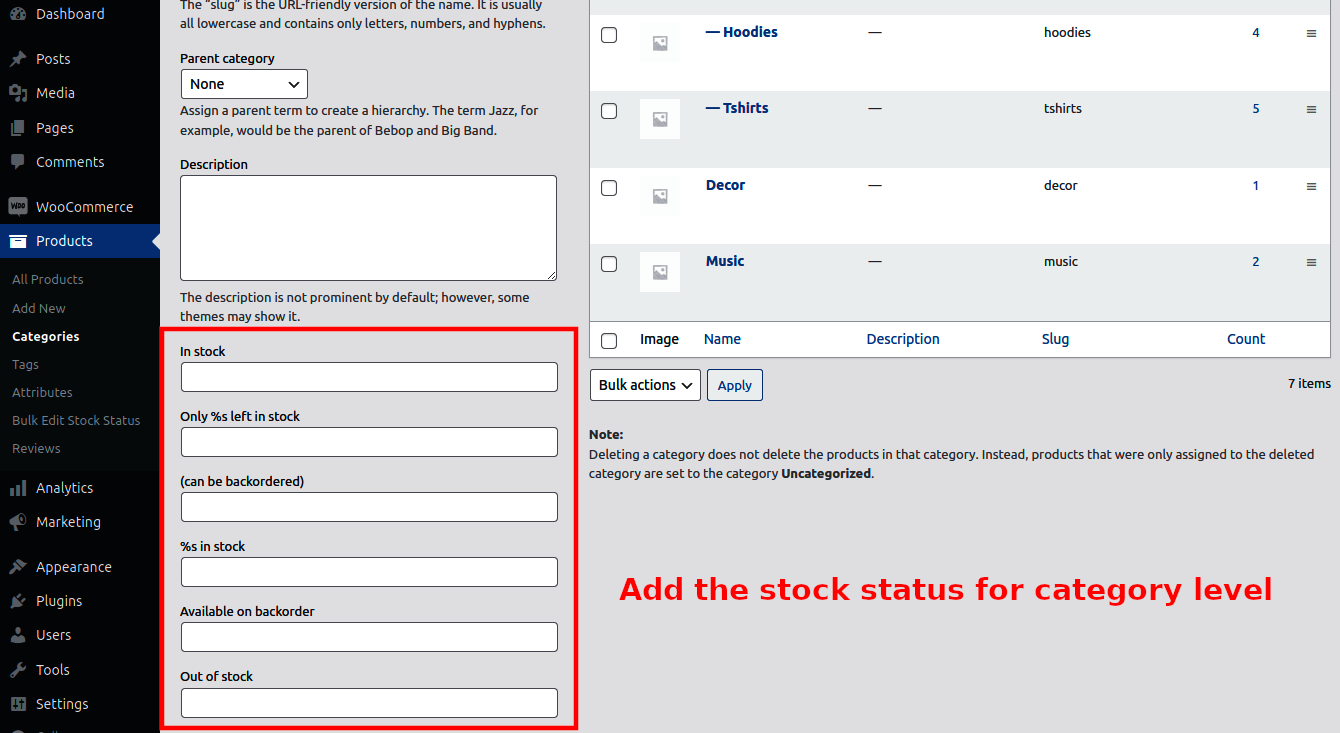 This is global stock status message settings, you can find these options in WooCommerce -> Settings -> Custom Stock
Here you can change custom stock message color, size and message,Also you can show/hide stock status message certain places as specified in this settings page.